about crissy everhart
why should you hire me??
In a market overly saturated with new or poor photographers, it's becoming more apparent every day that I have to stand out from the crowd. So, what makes me different, and why should you hire me for your wedding?
For my experience, efficiency, and energy.
Experience
You want someone who is prepared to get great images no matter what happens on your wedding day, right? Someone who is reliable, that you can trust to be there, on time, and work hard for you. Weather, family drama, transportation issues, and running late are common wedding day occurrences.
After photographing over 400 weddings, I can professionally handle whatever is thrown at me, and still produce quality images... even if the rain keeps us indoors and the timeline is an hour behind.
Do I have crazy stories? You bet I do. But I have not yet had an unhappy client. I am straight-forward with everything and am pretty easy to work with (if I don't say so myself!), and keeping a good relationship with my clients is my number one priority, and the reason that a large portion of my business is repeat clients (family portraits) and referrals.
Efficiency
During the family formals, I work quickly and systematically to get all the breakdowns. I already have a list of your family members and requested photos from our discussions before the wedding, so all you and your bride/groom need to do is relax and enjoy the day. It's my job to herd the cats.
I want you and your guests to enjoy the wedding, and I will work efficiently to get you guys back to the celebration so I can document the fun, the family, the emotions, and the dance moves.
Energy
I have the ability to get young kids to look like they enjoyed the photo taking process… and let's be honest, that is not always the case! That goes for the adults too (especially the guys)! I will crack jokes and make a fool of myself to get authentic smiles.
I can not stand those uptight photographers who count to three before every press of the shutter and suck the life out of the subjects. At any given wedding I'll find myself talking superheroes with the groom, calming down a frantic mother of the bride, keeping divorced parents away from each other during the family session, and joking with a bunch of drunken groomsman without being offended.
I keep a calm and upbeat demeanor and am down for (almost) anything. If it rains or snows, you can bet that I'll be asking you to go outside for that awesome shot!
One thing that has stuck with me came from a meeting with one of my clients a few years ago – "Six of my friends got married this year, and not one of them liked their wedding photos."
Don't let that be you. Whether you hire me or not, do your research, meet the photographers, see the images and albums, and make a decision on who fits with your style and personality.
Happy Planning!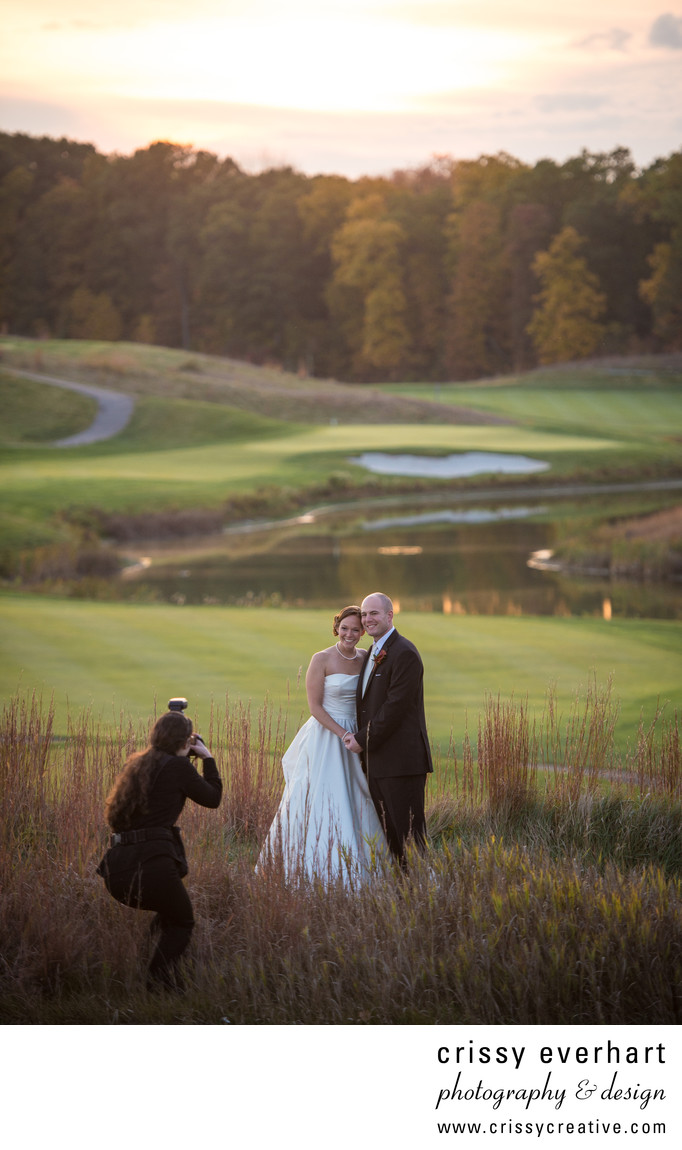 my photography timeline
Photography has always been part of my life. I took my first landscapes on disk film when I was five years old on a trip to Colorado and fell in love with being able to capture those sights and memories onto something tangible. I still have those prints and film disks today!
In high school, I always had a camera, and I literally tiled the walls of my room with thousands of 4x6 snapshots of my friends, pets, and basically everything that happened. In my senior year the local mall opened a national chain portrait studio retail store. I worked there for a few years as assistant manager and photographer, and this is where I fine tuned my skills photographing children. I wore the rainbow hat with the spinner on top and photographed hundreds of children in the front window of the Exton Picture People.
In 2000, I graduated from Henderson High School in West Chester, and began attending the University of the Arts in Philadelphia, with the intention of getting a photography degree. After the "foundation" freshman year at UArts, I decided that maybe a photo degree wouldn't be as economically useful, and declared my major for graphic design. While learning Photoshop, hand lettering, and web design, I continued taking photography and printmaking classes.
In 2002, I left my mall job and started working at a local photography studio as a wedding photographer's assistant. I immediately loved the wedding atmosphere, and quickly moved to a second photographer position, which I did for about 2-3 years before becoming the main photographer at each event.
After I graduated college in 2004, I just couldn't enjoy myself in the corporate design environment, so I went full force into photography. I started working full time at the photography studio that I was still shooting weddings for, as the Director of Digital Imaging. I ran their digital media department during the film to digital crossover and I imported, edited, and proofed over a thousand weddings from a team of photographers. I continued to shoot about 30-40 weddings per year for them for almost a decade, until I started getting more and more requests to do it on my own.
In 2011 I officially incorporated and opened Crissy Everhart Photography, and I am happier now with my career than I ever was before. I have the most amazing clients who continue to hire me to document their growing families, and I am honored to do so!
In 2016 I found an office for rent at Historic Sugartown in Malvern that was perfect for a small studio. Having a studio space was exactly what I needed, and I quickly outgrew the one room rental. A spot on the same property, but in a building by itself, opened up in early 2018 and I snatched it up before it even went up for rent. I moved in there and now have 2,000 square feet of studio and office space, plus the same gorgeous property with historic structures that I had fallen in love with over the previous two years. I am truly lucky to have such a fabulous space, and couldn't think up anything much better if I tried.
Since 2002, I have photographed over 400 weddings – indoor, outdoor, big, small, budget, luxury, local, destination, second weddings, third weddings, Catholic, Jewish, Methodist, Presbyterian, Protestant, Quaker, Hindu, Filipino, mixed-religions and ethnicities, non-denominational, and same-sex weddings. I love the variety, and seek to document the emotions, connections, and the families that make each one unique. This truly is what I love to do, and I am thankful every day that I get to do it.
accolades
2017 Philly A-List BEST Wedding Photographers
2018 Philly A-List BEST Children's Photographer
WPPI Certified Professional Photographer
Brandsmash Top 100 Wedding Photographers in the US




so, what about me, without the camera?
Sarcasm is my second language, and I love to make people laugh!
I love traveling and getting out in nature, and my family and I enjoy cross-country drives and visiting as many National Parks and landmarks as possible.
I have a huge flower and vegetable garden and fresh grown veggies are like no other.
Sunflowers and honey bees are my favorites. Also bunnies.
I thrive on music and listen to it for hours a day.
I fiercely believe in equality for all humans, preserving our planet, and saving our wildlife and animals.
I don't drink coffee and I rarely have soda, but I am addicted to iced tea, specifically, Peach Snapple.
I'm a typography nerd– I love laying out text– and I am a total font snob, which is why my site is all Gill Sans. I am also a grammar nerd, and the oxford comma is our friend.
I have a messy desk but my computer files are meticulously arranged and obsessively backed up.
My dad was the chief engraver for the U.S. Mint in Philadelphia, and he sculpted a coin of a photo I took of my husband's hands holding my son. Not only is my child the only living human on U.S. Currency, but the medal won an International Award for "Most Inspiring Coin" at the 2017 World Money Fair.
I have been happily married since 2004, and we have two adorable boys who crack me up every day. My oldest is 9, and my youngest, born on my 29th birthday, is 7.
I have two dogs, a boxer pit bull mix named Ruby, a little SPCA-rescue mutt named Marley, and an ACCT Philly rescue cat named Jinx. Also, two rabbits! We used to have chickens, until the fox and raccoon incidents. My husband calls me Snow White, because I need all the animals around me. I also happen to be pretty pale with very dark hair, and I like apples. So it all works out.
Want to see some of my personal photography? You can order prints and canvases here.