Image used for March of Dimes US Coin - Newborn in Hand
This photograph is one of my all time favorites, but I will admit to being biased on this one- it's my own son! Jack was 17 days old here, and we finally were able to get him to sleep for the camera. He is so tiny that he fits into my husband's hand. Photographed on black backdrop, the image is processed black and white.
This photo is now on the March of Dimes Silver Dollar commemorative coin reverse, and my son is the only living human on U.S. Currency. How did this happen? My dad is the chief engraver for the U.S. Mint in Philadelphia, and when he was submitting design ideas for this coin, he had the idea to base it on my photo. The design was chosen for the reverse of the silver dollar coin and has since won an International Award for "Most Inspiring Coin" at the 2017 World Money Fair.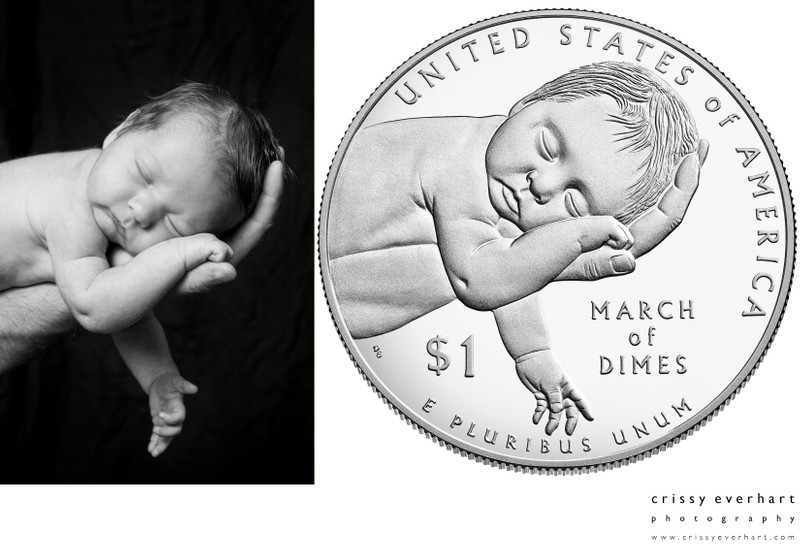 Location: 690 Sugartown Rd, Malvern, PA 19355.