Military Couple Wedding Photography
This groom and his bride had formals taken at the Hotel Hershey. This photo is just before sunset, and features soft light and some lens flare. We also did some portraits in the elegant hotel lobby, like the one below, on a interesting looking sofa.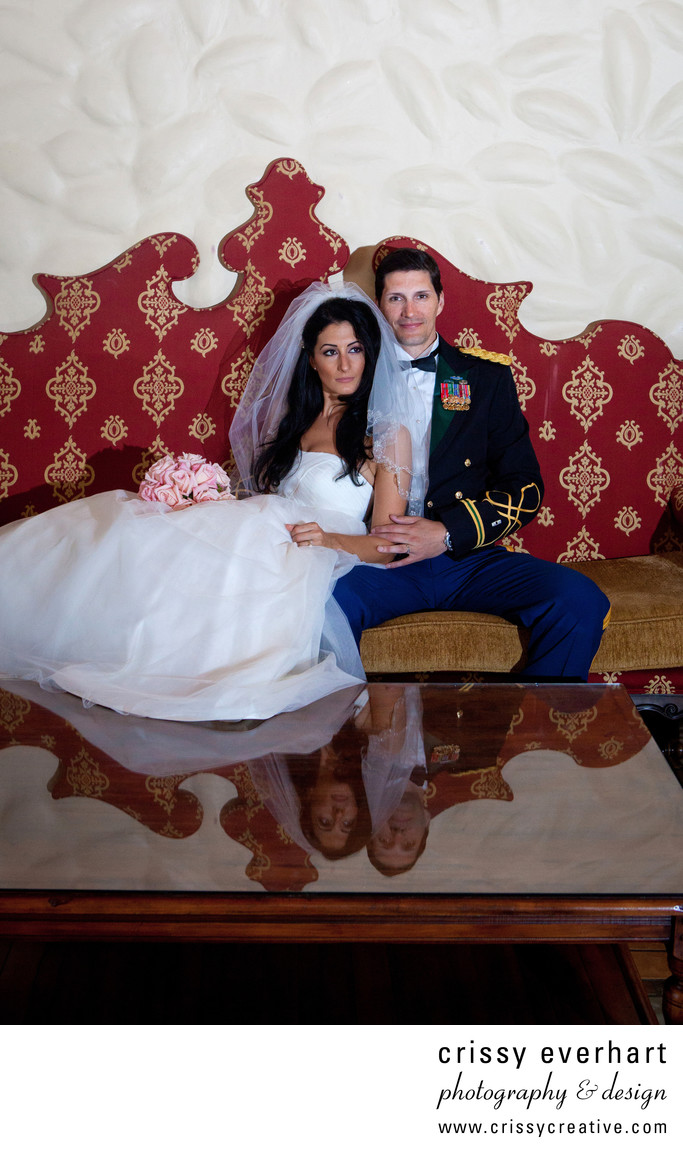 Location: 100 Hotel Rd, Hershey, PA 17033.