favorite wedding moments
Based in Chester County, PA, I serve the Philadelphia tri-state area, including Pennsylvania, New Jersey, Delaware, Maryland, and New York City. I have photographed over 400 weddings since 2002, most within an hour from Philadelphia, so I am familiar with hundreds of local venues and vendors.
This gallery has a handful of my favorite images from the last few years. Some photographs I love because I think they are technically great images, and others I love because of the emotions and moments and the responses they invoke.
I am always happy to answer your questions, send full pricing, or recommend local vendors!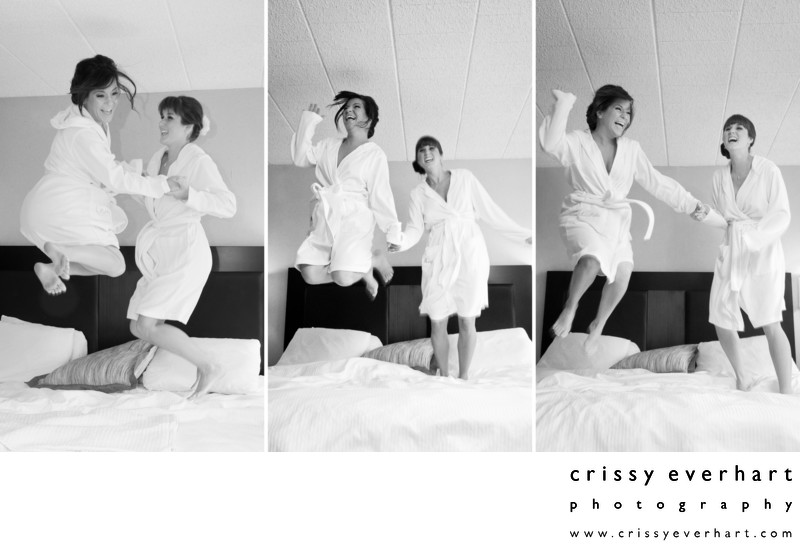 so, why should you hire me???
For my experience, efficiency, and energy.
Experience
You want someone who is prepared to get great images no matter what happens, right? Someone who is reliable, that you can trust to be there, on time, and work hard for you. Weather, family drama, transportation issues, and running late are common wedding day occurrences, and they won't stress me out.
After photographing over 400 weddings, I can professionally handle whatever is thrown at me and still produce quality images, even if the rain keeps us indoors and the timeline is an hour behind.
Do I have crazy stories? You bet I do. (One day maybe I will write that book...) But I have not yet had an unhappy client. I am straight-forward with everything and am pretty easy to work with — if I don't say so myself — and keeping a good relationship with my clients is my number one priority, and the reason that a large portion of my business is repeat clients who continue to hire me as they grow their families, and referrals from those same happy couples.
Efficiency
During family photos, I work quickly and systematically to get all the breakdowns. I already have a list of your family members and requested photos from our discussions before the wedding, so all you and your bride or groom need to do is relax and enjoy the day. It's my job to herd the cats.
I want you and your guests to enjoy your wedding, and I will work efficiently to get you guys back to the celebration so I can document the fun, the family, the emotions, and the dance moves.
Energy
I have the ability to get both young kids and adults to look like they enjoyed the photo taking process, and, let's be honest, that is not always the case! I will crack jokes and make a fool of myself to get authentic smiles and put my subjects at ease.
I can not stand those uptight photographers who count to three before every press of the shutter and suck the life out of the subjects. At any given wedding I'll find myself talking superheroes with the groom, calming down a frantic mother of the bride, keeping divorced parents away from each other during the family session, and joking with the wedding party.
I keep a calm and upbeat demeanor and am down for –almost– anything. If it rains or snows, you can bet that I'll be asking you to go outside for that awesome shot!
One thing that has stuck with me came from a meeting with one of my clients a few years ago:
"Six of my friends got married this year, and not one of them liked their wedding photos."
Don't let that be you.
Contact me now to see if I am available for your date, and let's start talking!


Venues in this gallery:
Philadelphia
Broad Street, Rittenhouse Square, City Hall, Race Street Pier, Power Plant Productions, Philadelphia Museum of Art, Art Museum steps, St Augustine Catholic Church, Old City, Second Bank, the Union League, Independence Park, Washington Square Park, the Down Town Club, Hyatt Penn's Landing
Chester County, Delaware County, and Philly Suburbs
Barn on Bridge, Marsh Creek State Park, French Creek Golf Club, The Washington at Historic Yellow Springs, General Warren Inne, The Gables at Chadds Ford, St Patrick's Church, Malvern, Downingtown Country Club, Phoenixville Foundry, St Simon and Jude, Stroud Preserve, Faunbrooke Bed & Breakfast, Landmark Bar, Penn Oaks Golf Club, Kimberton Inn, The Willows, Historic Waynesborough, Spring Hollow Golf Club, Marshall Square Park, Brandywine River Museum, Radnor Hotel, Bolingbroke Mansion, Ridley Creek State Park Mansion, Brandywine Manor House, Stroud Preserve, Elmwood Park Zoo, Manufacturer's Golf and Country Club, Wawa, Tyler Arboretum, Belle Voir Manor, Kreutz Creek Winery, Drexelbrook Caterers, St Philip Neri, Chestnut Hill College, Normandy Farms, Philmont Country Club, Rivercrest Golf Club, and Hotel Hershey, Springton Manor Farm, William Penn Inn
Maryland and Delaware
North East River Yacht Club, Rockwood Park, Gibraltar Gardens, Oberod Estate
New York and New Jersey
Queens Country Farm, New York Metropolitan Building in Long Island City, West Sayville Maritime Museum on Long Island, Ballyowen Golf Club, Mountain Lakes Golf Club, Brigalias, Portobello
Destination Wedding
Renaissance Island in Oranjestad Aruba