Paoli Corporate Photographer - Doctor's Office
Corporate portrait shoot at a doctor's office near Paoli Memorial Hospital, off Industrial Boulevard. This practice wanted some "in action" working shots as well as head shots for their website, so I brought a backdrop set-up and we did both in one day. This image shows two doctors working together on a laptop, coordinating patient care. Below, the doctors interact with the front desk staff, and a photo of the sleep study room.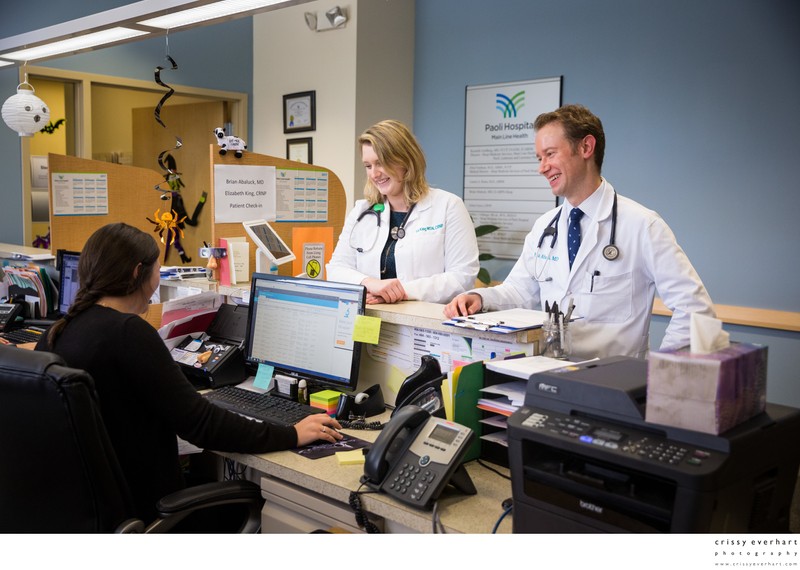 Location: Paoli, PA.